Recital Details
Please coordinate with your teacher to find the event that is the best fit for you. We are hosting a variety of performance opportunities every month, from blues jams, recitals, practice recitals (precitals) to open mics.
Performance Times
After you have picked an event you'd like to perform at, we'll email you a week before the event to finalize the details. You'll be assigned a 5-minute slot during that 90min Recital, grouped together with other students by your instructor and level of experience.
Please be prepared to support the other students by attending the entire 90min recital session for which you are registered.
Teachers
Our music teachers may be at the recital at certain times in order to support their students, but not all of them are available to stay for the entire event.
Fee
There is a fee for each student who wants to perform of around $20, depending on the venue.
This fee is due at registration.
The event is free for audience members however. Family and friends are encouraged to watch.
Guests
Feel free to invite as many folks as you like! There's no charge for guests to come enjoy your performance.
Pictures on Social Media
We'll collect all Instagram photos tagged with #OTWRecital in a public Facebook album, so you can share them with anyone who isn't able to attend. Please let us know if you don't want us to take pictures of you or your student.
If you specifically don't want photos taken and shared, let us know. If you haven't already, please fill out our Media Release Form.
Frequently Asked Questions:
We we hold multiple 90-min sessions for each recital. You register for one of these sessions and then you should plan to attend the duration of your 90min recital session.
Can I pick which recital I play in?
We host 60min sessions on a Sunday. When you checkout, you'll select which session you'd like to participate in. Out of respect for the other performers, please come prepared to attend the most of the recital session.
Your teacher will also guide you and help prepare you for a specific event. If you're not feeling prepared, don't worry, there are more performance opportunities just around the corner.
Ideally we want students to have put at least 2-3 months into their pieces before performing at the Hard Rock Cafe.
Where/how do I sign up?
The sign-up link is at the top right of this page under recital registration.
Age requirements: Recitals are for kids and adults!
Our recitals are a motivating experience for all ages.
Kids as young as 5 as well as adults are welcome to perform at all of our recitals.
We've also created adult only open mics to create a more supportive environment.
Work with your teacher to find the events that are the best fit for you.

Will my teacher be there?
We encourage all of our teachers to attend and compensate them for doing so. Most of them do when they are available. With siblings taking lessons from different teachers, it is impossible to coordinate everyone to be present at the same time.
How many pieces can each performer play?
We recommend playing 1 or 2 songs, with a maximum of 5 minutes for your performance. If there is time at the end, we will invite students to play additional songs if they'd like, but space is limited.
Will there be refreshments?
Yes! The Hard Rock Cafe has great food and drinks.
Please help support them by coming hungry. They'll have extra staff on hand to help accommodate our needs.
Where do we buy tickets for our guests?
No tickets required! There is no charge to come be a member of the audience.
Performers register and pay through our website. (Link at the top right side of this page).
Will the school be filming or photographing the performances, or should we bring our own camera?
We will be taking pictures and occasionally we film when possible for the waiting room TV.
We strongly recommend that you bring your own gear to get great photos and videos of the performance.
If you haven't already, please fill out our Media Release Form.
What will it be like?
The stage is not scary -- it's about 6 inches tall and easy to get up to.
There will be a brief introduction, and then everyone that is playing during that session will line up by the back of the stage to perform their song. At the end of the recital, there will be a group photo in the back of the room. This will also help the next recital find seating in the front.
A sound man will help setup microphones and someone will announce the next performer on the microphone. A teacher will help students setup their music and instruments.
We'll have music stands, amps and an electric upright piano for students to use.
Here's what you'll need to bring:
All students - your music, just in case you get nervous and forget it
Guitar students - your own guitar and cable
Violin students - your violin
Drum students - your own sticks
A great costume
To help you have fun, we'd like to encourage you to bring/wear a silly hat/wig or cool glasses. Wear something fun and cool that will help you step our of your shell, relax, have fun and just be yourself!
You're going to do great! There's no pressure to be perfect. Many people will be trying out new songs and making lots of mistakes. Try to look at this recital as practice for being in front of people.
Recital Registration
We announce new events first via the school monthly newsletter. If you haven't received this, it might be getting filtered out of your main email inbox or going to another family member. Click here to make sure you're on it!
Click the link below to see all the events currently open for registration: 
Parking Information
Click the link below to view all the parking lots and rate info in the area:
More Information From Parkme.com
West Edge Garage:
West Edge Garage has the best price/distance combination for the venue.
$7 for ALL DAY PARKING on weekends.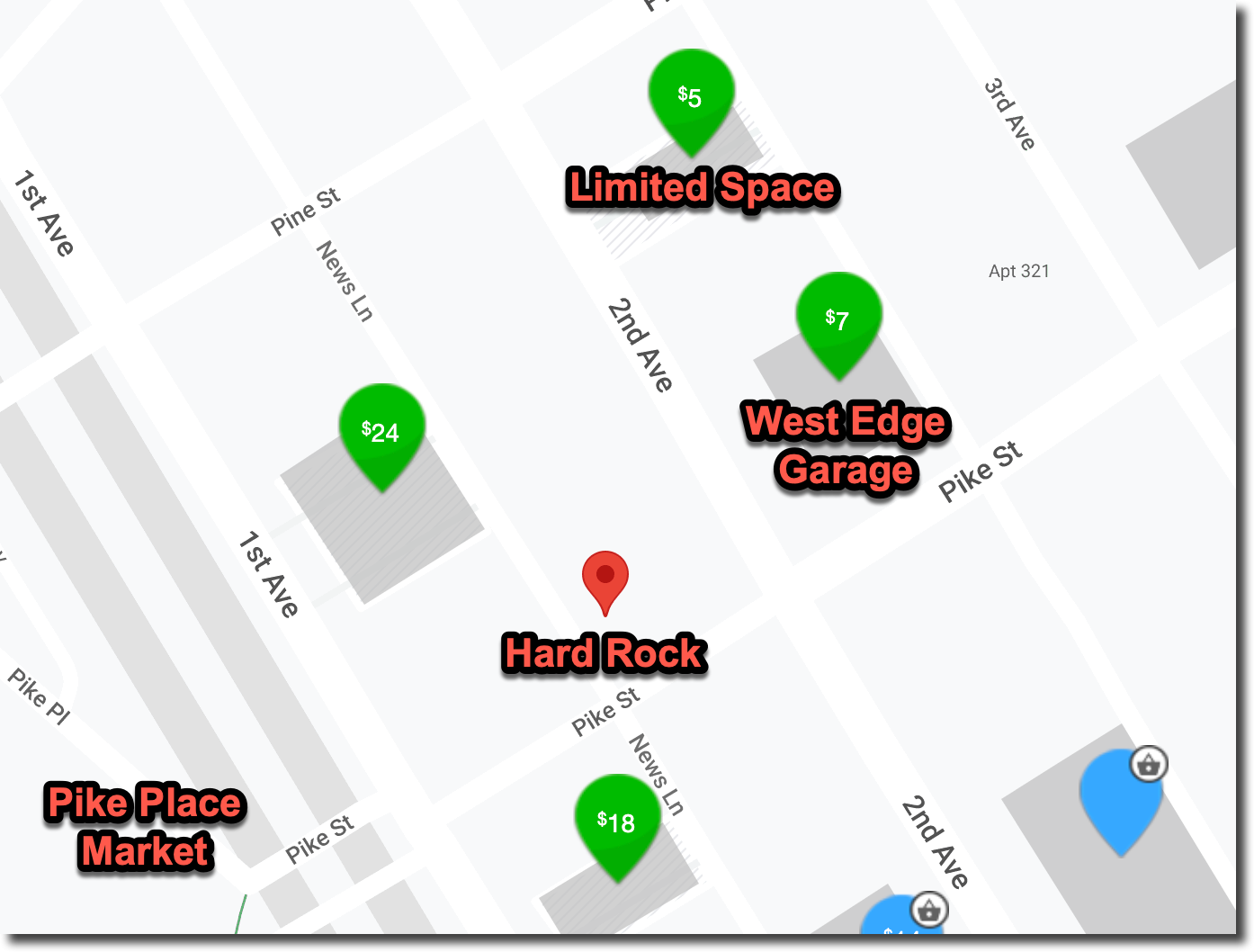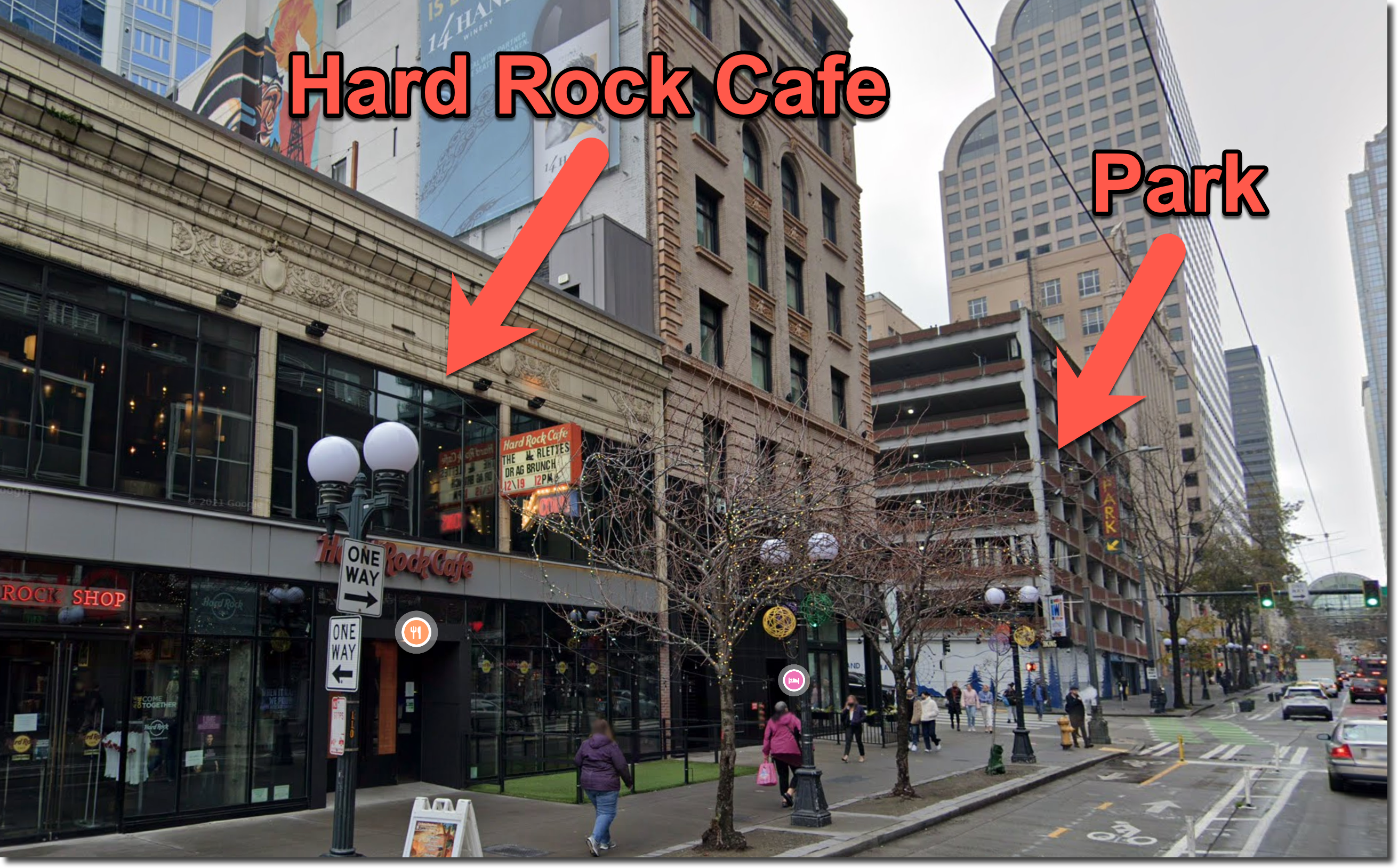 Parking at Target:
Target across the street has an underground parking lot. If you purchase something at the  parking lot. Parking there is free if you purchase something at the store.